6/18/06 a former Juventutemite Seminarian...
reaches the primary goal of all his efforts!
Now that it has been over a month since the event, I finally have time to post these pictures. Father Joseph Lee, FSSP, celebrates a splendid First Mass on the Feast of Corpus Christi at Santa Clara Mission, California. Assisting in various ways and means were Rob Martin, Ed Heffernan, Justin Nolan, James Schultz, and Antony Sumich!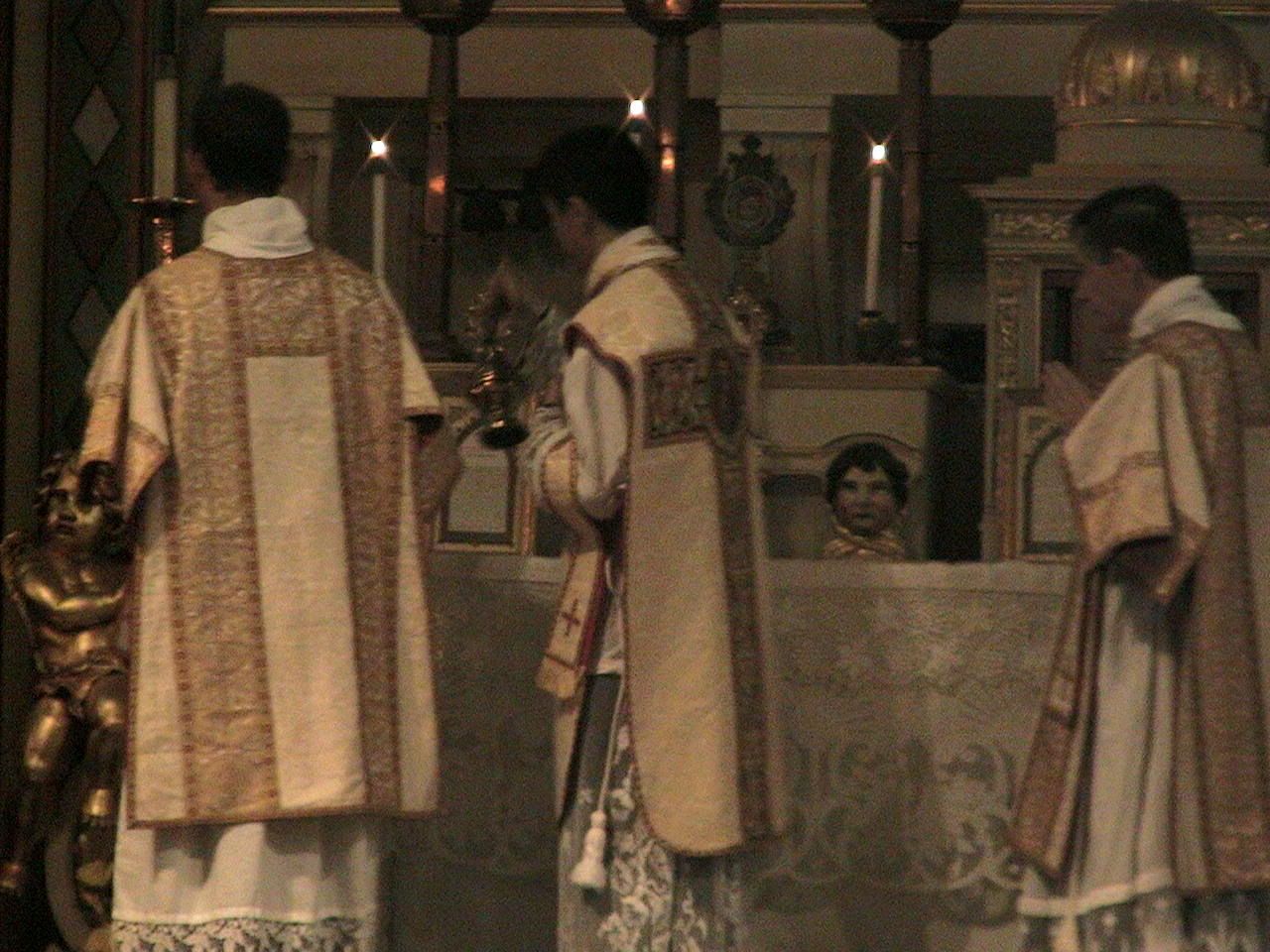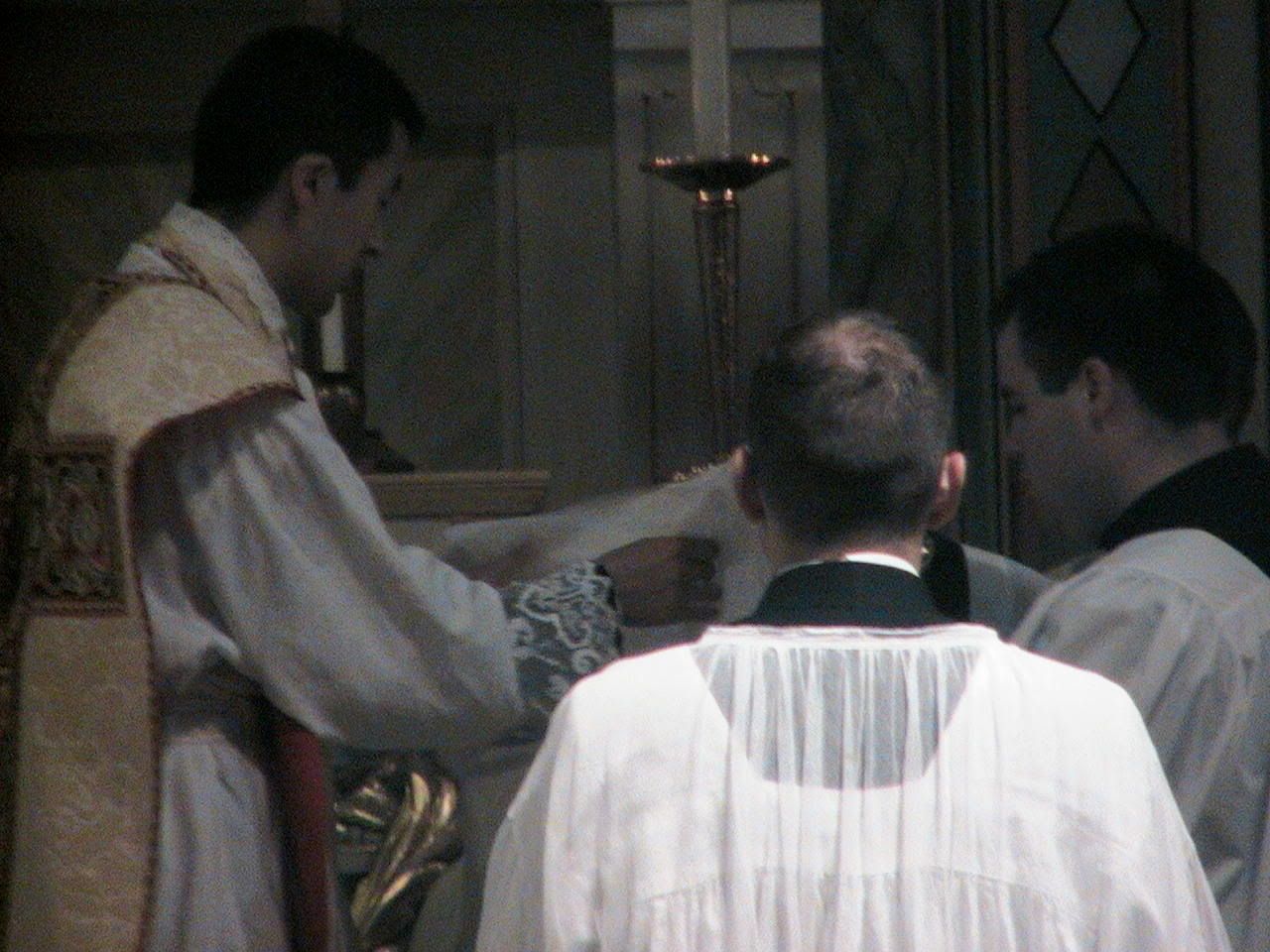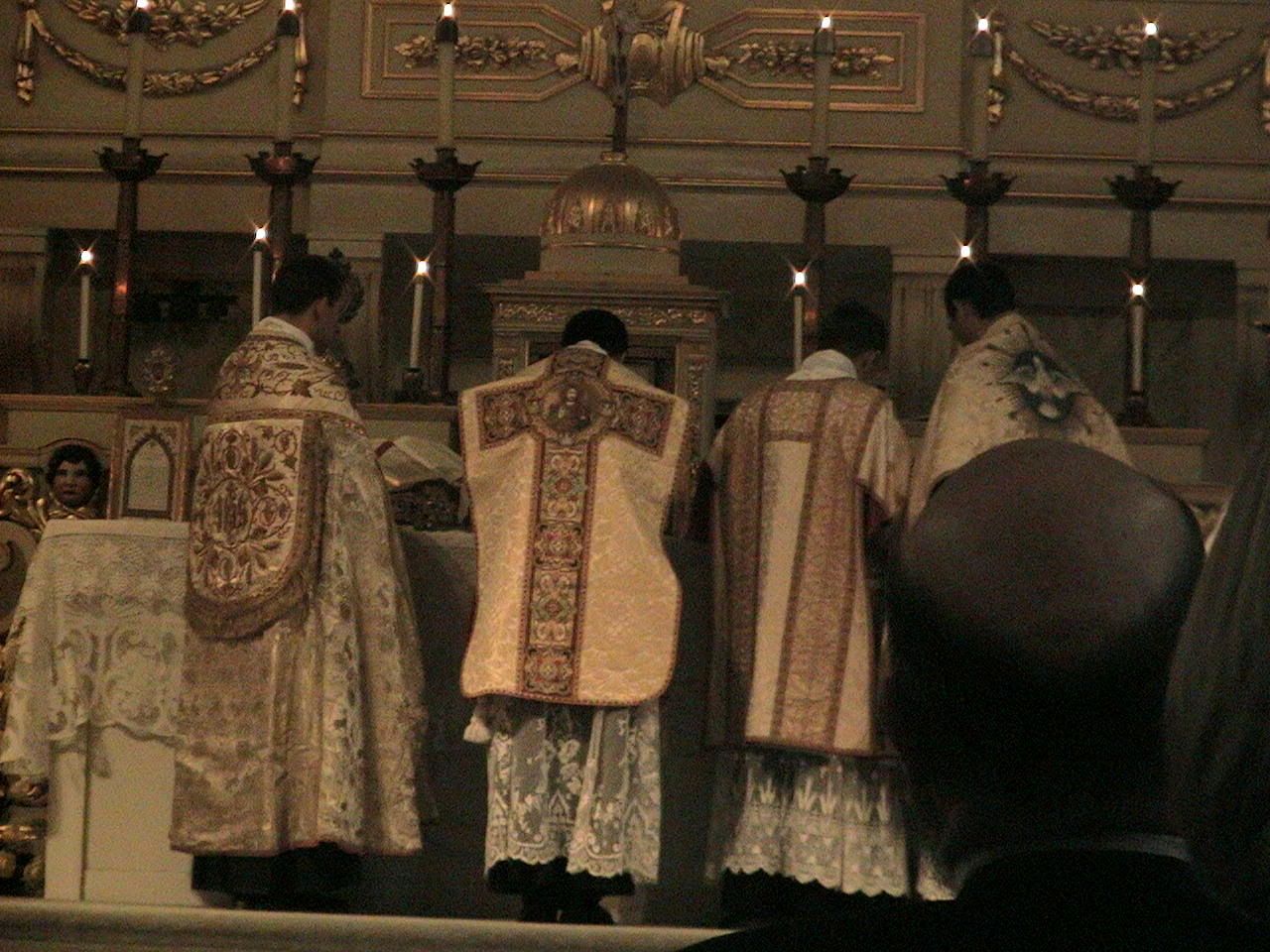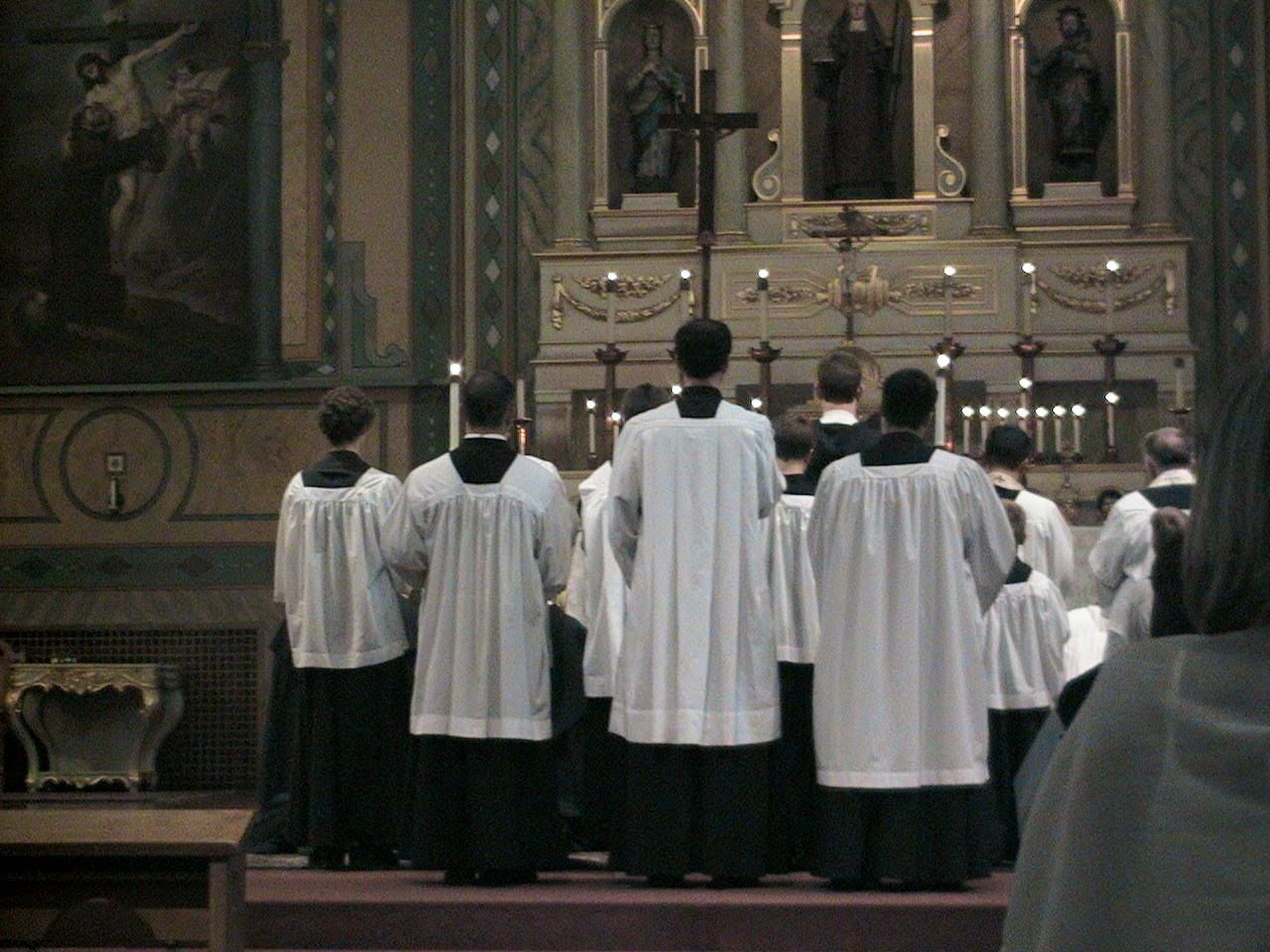 And the beautiful Eucharistic Procession...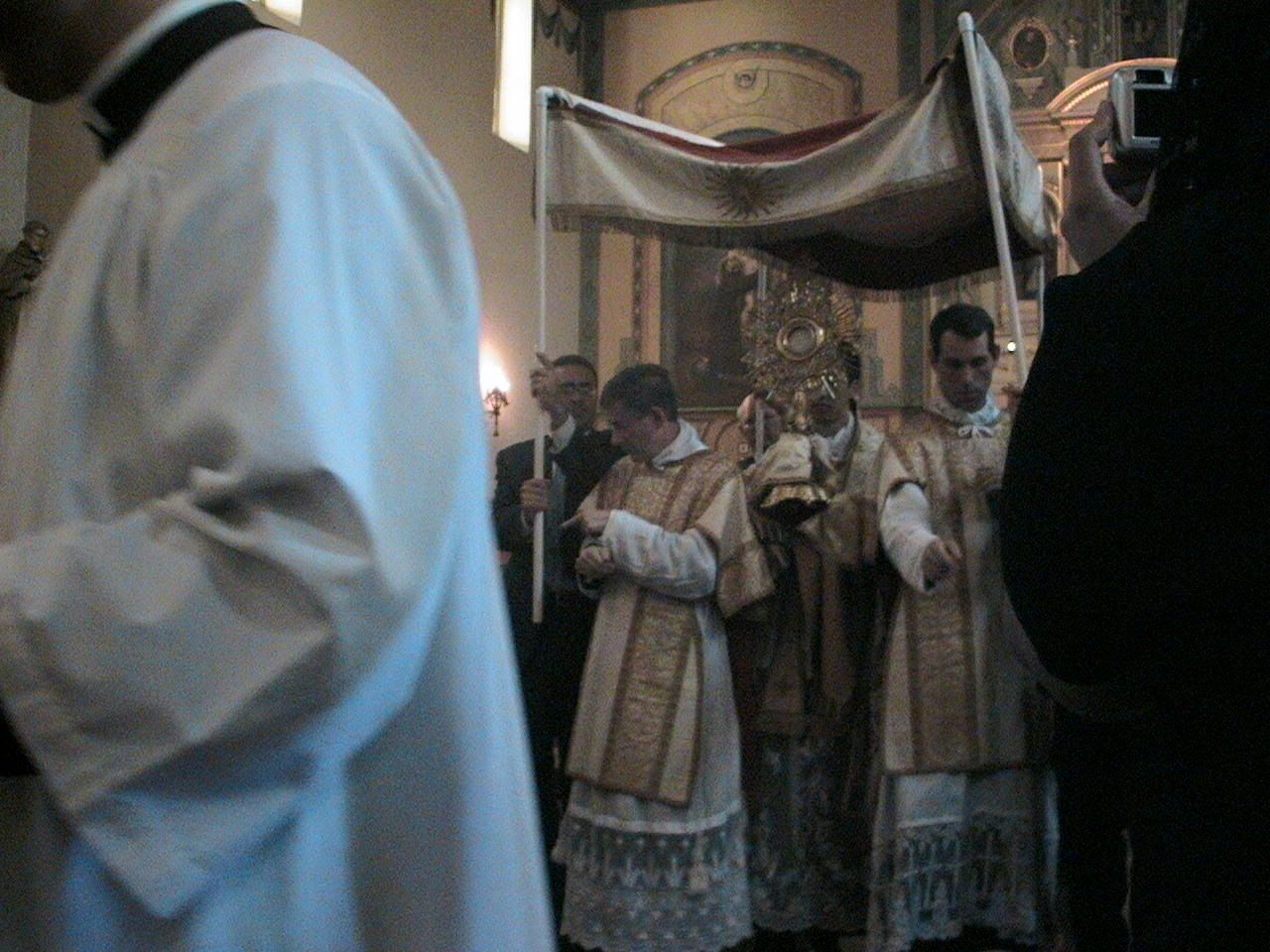 Fr. Lee gives First Blessings...